Debit Card Fraud Protection
Stepping Up Security Is Our Responsibility
HCB works with our partner – Jack Henry – to offer 24-hour debit card transaction monitoring, detection and prevention of debit card fraud.  When a transaction is considered unusual, the Fraud Center will attempt to contact the customer via email, text or phone calls.
Email Alerts:  The email will come from the Fraud Center with an email address of electronicbanking@hcb.us.  You will be asked to confirm if the transaction is fraudulent.  When the transaction is identified as fraudulent, a Fraud Center representative will contact you or you will be asked to call the Fraud Center at 800-417-4592 to start the dispute process.
Text Alerts:  the text alert will also come from the Fraud Center with a short code of 32874.  You will be asked to confirm if the transaction is fraudulent.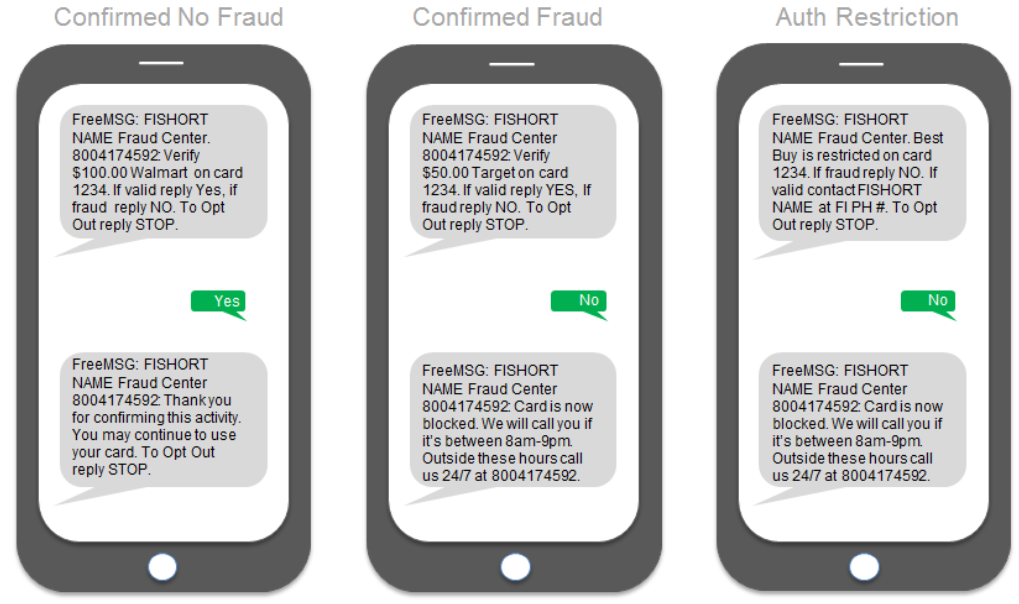 Phone Calls:  the standard message in the phone call follows this script:
"This is the Fraud Center at Highpoint Community Bank calling for <Cardholder Name>. We need to verify recent activity on your debit card ending in <1234>. Your card may have a temporary restriction in place. It is important that you call us back at your earliest convenience, toll free at 800‐417‐4592 to verify this activity. You may call us back 24 hours a day, 7 days a week. The number again is 800‐417‐4592. Thank you and goodbye."
Since fraud monitoring is based in part on past cardholder activity or location of activity, it is important to notify the bank if you have travel plans.  You can call any HCB office, email electronicbanking@hcb.us; or notify us through Online Banking or mobile app under Card Management -Travel Notes.