Debit and ATM Card Fraud Protection
Stepping Up Security Is Our Responsibility
You can take comfort in knowing that Highpoint Community Bank has partnered with a fraud prevention company to protect your funds and your identity. Our security partner uses state-of-the-art technology to monitor your Highpoint Community Bank card activity in real-time, watching around-the-clock for suspicious or "uncharacteristic" activity. If a potentially fraudulent transaction is detected, the system alerts an analyst who will contact you to verify the charges via telephone, email or text before authorizing the charge. If you cannot be immediately reached, it is possible that a temporary block will be placed on the card to protect your account status until it can be verified. By relying on the security of proven technology and a dedicated service provider, we are proud to deliver unsurpassed peace of mind and protection.
EMV Chip Card Technology
A NEW LEVEL OF SECURITY AT YOUR FINGERTIPS
Introducing the new Highpoint Community Bank Debit MasterCard with chip technology that offers enhanced security with every transaction.
The new card has an embedded microchip for more secure transactions. Simply insert your card at checkout. If a chip-friendly reader is not available, you can swipe your card as you always have.
When you use your chip card, you will either enter your PIN or sign to verify who you are at checkout. The card terminal will tell you what you need to do. For a PIN reminder or other questions, please call 1-888-422-2280.
For more information on chip card technology benefits for consumers, click here.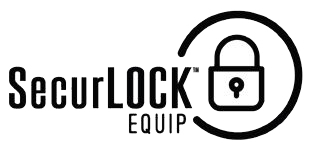 NOW THE POWER TO PROTECT YOUR CARDS IS IN YOUR HANDS
NOW THE POWER TO PROTECT YOUR CARDS IS IN YOUR HANDS
Download SecurLOCK Equip from your app store. It is fast and FREE! Turn your cards off and on, control where your cards can be used and receive instant alerts. Protect your cards directly from your phone.