News & Announcements
Highpoint Community Bank Announces the Appointment of Two New Board Members
Mark A. Kolanowski, President and CEO of Highpoint Community Bank, is pleased to announce the addition of Nathan E. Tagg and Chad R. Paalman to the board of directors for both Highpoint Community Bank and its holding company, HCB Financial Corp. Nathan and Chad will be filling vacancies created by the retirement of Archie A. Warner last December and the upcoming retirement of James H. Fisher this December.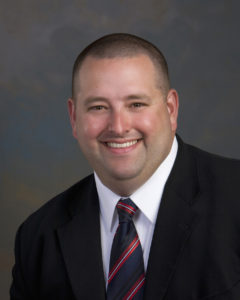 Nathan E. Tagg is an attorney with Tripp, Tagg, and Storrs Attorneys at Law.  Mr. Tagg has practiced in numerous counties throughout the State of Michigan in areas including estate planning, estate administration, business law, contracts, and succession planning.
Mr. Tagg is committed to giving back to his community, having served in numerous capacities with several organizations during his career.  He is a founding member of the Barry County Junior Golf Association and the current President of its board of directors.  He is the current Treasurer for the Barry County Bar Association, having served in that capacity since 2008. He served on the Spectrum Health-Pennock board of directors from 2012-2019 and was the Chairman of that board from 2018 to 2019.  He served from 2008-2019 as the Vice President of the Green Gables Haven Domestic Violence Shelter. Mr. Tagg is a past President of the Hastings Kiwanis, past Vice Chairman of the Charlton Park Foundation, a former volunteer for the Woodland Athletic Association, former "Big Brother" for the Big Brothers Big Sisters of Hastings, served several years on the Barry County United Way Allocations Committee, and served as a member of the Barry Community Foundation Investment and Governance Committees.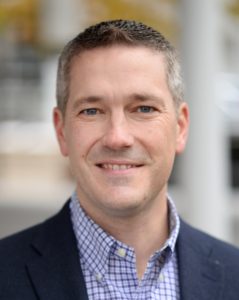 Chad R. Paalman is CEO and co-founder of NuWave Technology Partners. Additionally, he is the co-founder of Prescott, a governance, compliance, and risk management firm where he also serves on the board of directors.
Mr. Paalman's previous positions include Cisco System's Small & Mid-market Advisory Board, founding member and past Chair of Cisco System's Managed Service Provider (MSP) Advisory Board, CompTIA Partner Advisory Council, The Channel Company's Xchange Advisory Board, The Channel Company's NexGen Cloud Advisory Board, Lansing Community College & Career Quest Learning Centers IT Curriculum Advisory Boards, the Michigan FFA Foundation Board, Sparrow Hospital Foundation Board, both the Leadership Council & Past Chairman of the board of directors for the Small Business Association of Michigan.
"It is my pleasure to welcome Nathan Tagg and Chad Paalman to our boards of directors," said Mark Kolanowski. "These individuals are talented in their respective fields, community focused and proven leaders. They will be tremendous additions to our organization."