Personal Loans
Bring That Big Purchase into Reach
Whether it's funding education that will lead to a bigger payday or treating yourself to a new car, an exciting vacation, or just an early birthday present to yourself, Highpoint Community Bank gives you the credit you deserve. We have a variety of loan products to meet your needs, competitive rates, and fast personal service.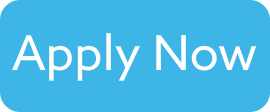 Automobile Loan
We put you in the driver's seat. Finance your new or used vehicle today!
Ready Check gives you the convenience of car shopping like a cash buyer—you obtain your loan approval prior to car shopping and when you find the car you want you write the Ready Check up to the approved loan amount. Available for new auto loans only.

Recreational Vehicle Loan
Enjoy all that Michigan has to offer and beyond. HCB offers loans for travel trailers, motor homes, boats, motorcycles, and more.
Unsecured Loan
Ideal for small purchases or products, an HCB unsecured loan can provide savings if your alternative is a credit card, which often carries a higher interest rate.
Personal Line of Credit
Enjoy the flexibility of an unsecured line of credit and draw against the line as you need to. Use for any purpose, any time, up to your available limit. Contact your HCB lender to learn more about features and benefits that allow you to plan ahead for major or unexpected expenses.
Credit Builder Loan
A combination loan and savings program designed to help you build or rebuild credit. Ask us how we can help you establish or rebuild credit around terms that are comfortable for you.
Student Loan
HCB has partnered with College Ave Student Loans to help families navigate the education financing options and give our customers a better student loan experience. Whether you are looking to pay for college or refinance an existing student loan, College Ave has options for you. Visit their site here: College Ave Student Loans