Youth and Young Adult
It's Never Too Early to Start
Smart Start Savings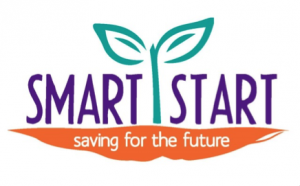 Highpoint Community Bank Smart Start savings account is designed for young people under the age of 18. With each account you open, your saver receives a piggy bank.
At age 12 a Smart Start Savings member may apply for a HCB ATM card, which allows up to $50.00 ATM withdrawals from the account.*
At age 16 you may request an Essential Checking Account and higher ATM and Point of Sale transaction limits.*
This account is designed for those ages 16 to 25 with a current student ID. It offers all of the benefits of our Essential Checking Plan, however, the monthly fee is waived with eStatements.
Smart Start members may transfer to a HCB Savings Account at any time. The monthly fee is waived until age 25 with a current student ID.
The Highpoint Community Bank Scholarship is to award a high school senior accepted into a post-secondary education program in finance or a finance related field.
HCB is partnering with College Ave Student Loans to help you meet the cost of higher education. Whether you need a loan to pay for school now or refinance existing loans after graduation, there are options.
Ask us how we can help.
To learn more about savings and financial education, explore these fun links!
Glossary of Banking Terms
Money Factory
US Mint Kids Site
ABA Suggested Reading
American Bankers Association Foundation
Suggested reading for financial education
Lower Elementary: Pre K – 2
Little Critter: Just Saving My Money
Follow the Money!
A Dollar for a Penny
Bargain for Francis
The Berenstain Bears' Dollars and Sense
A Chair for my Mother
Beatrice's Goat
Money, Money, Honey Bunny!
The Cat in the Hat's Learning Library: One Cent, Two Cents
Do I Need It? Or Do I Want It? Making Budget Choices
Bunny Money
Upper Elementary: Grades 3 – 5
Gabriel Gets a Great Deal
How Much is a Million?
Just Enough Carrots
Tia Isa Wants a Car
Willie Wins
Yasmin's Hammer
Abuela's Weave
Elevator Magic
Rickshaw Girl
Isabel's Car Wash
Lemonade for Sale
Rock, Brock, and the Saving Shock
The Story of Money
Middle School: Grades 6 – 8
Lawn Boy
Eyewitness Books: Money
The Mighty Miss Malone
Flat Broke: The Theory, Practice and Destructive Properties of Greed
Follow Your Money: Who Gets It, Who Spends It, Where Does It Go?
Go Figure! A Totally Cool Book About Numbers
Jackson Jones and the Puddle of Thorns
Make Lemonade
Mr. Chicken's Funny Money
One Hen: How One Small Loan Made a Big Difference
The Lemonade War Series #1: The Lemonade War
High School: Grades 9 – 12
Not Your Parents' Money Book: Making, Saving, and Spending Your Own Money
Paying for College Without Going Broke
Start It Up: Complete Teen Business Guide to Turning Your Passions Into Pay
The Wealthy Barber, Updated 3rd Edition
Making Money Work: The Teens Guide to Savings, Investing and Building Wealth
All About the Green
For the older student:
CollegeIsPossible.org
FDIC Money Smart Program
Practical Money Skills for Life
Smart Credit Matters
National College Access Network FAFSA Information
Barry CAN (Career Access Network)
College Resources
FAFSA
Student Loan Basics
Understanding and Comparing Financial Aid Letters
Federal vs. Private Student Loans
Covering College Costs
How to Pay for a Summer School Session
Variable vs. Fixed Interest Rates
Cosigners
How to Pay for Grad School
Repaying Student Loans
Highpoint Community Bank considers financial literacy an important part of our business. To request a Teach Children to Save classroom presentation, contact Nancy Goodin via e-mail or at 269-948-5579.
*Please see our Highpoint Community Bank Customer Service Representative for details.